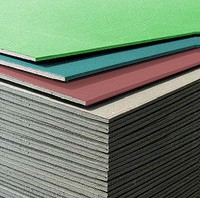 Wet Plastering, known as float and set refers to the process of applying a wet plaster base to the substrate surface before the finish or skim coat. As a minimum this is a two stage process which in general can take longer than the dry lining or dot and dab methods as the base coat must dry to certain level before the finish coat can be applied.
There are different base coats which can be used depending on the base material and function, some of the base coat products are Bonding Coat, Hardwall & sand and cement to name a few.
A base wet plaster is usually 10mm to 15mm thick. Sometimes due to the thickness needed in the base coat when combined with the environmental conditions of the individual site, It may be required to allow the base to try out over night before the skim or finish coat can be applied. The skim or finish coat is usually applied to a thickness of 3mm to 4mm. Once this finish coat is fully dried it is then ready to be painted.
There are many different types of wet plaster coat used, each one suited to a particular purpose or substrate type:-
Thistle Bonding Coat

Thistle Bonding Coat is an undercoat plaster ideal for smooth and low suction backgrounds, including:

Dense blocks
Concrete
Plasterboard
Complies with EN 13279-1, type B4/20/2 & C3/20
Thistle Hardwall

Thistle Hardwall is an undercoat plaster with high impact resistance and quicker drying surface.

Suitable for most masonry backgrounds.
Complies with EN 13279-1, type B4/20/2 & C3/20
UK Plastering Limited – Where experience counts …..